LIFE IN A 35L BACKPACK
admin
Spending many of the days in and around the truck Penelope in close quarters with teammates, mentors and locals challenged my introversion, but also gave me a chance to practice humility through servanthood. Most of the days were spent driving and the road conditions made car sickness a daily struggle. I praise God that his grace was sufficient for me, even helping me to find joy in the mundane tasks of cooking, cleaning, and preparing camp.
As stories were exchanged around the campfire, often with broken English aided with Google translate, the theme of a living God as one who hears, speaks and moves before us became more apparent. Conversations with local believers who rode along with us to help us told of testimonies that often involved death threats, nights spent in prison, and social ostracism as a consequence of professing to believe in Christ.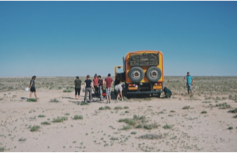 ---

As I look back at my life, I am in awe at how God has been shaping my heart, giving me an appetite for a trip of this nature. It reminds me of the assurance I have that in God's book are written all the days that were planned for me before any of them had passed. While this trip appealed to my sense of adventure, it wasn't always this way. In fact I vowed to never go again after spending much of my first backcountry trip during high school in the mountains of Beijing wet, hungry and sleep-deprived. Yet here I was a few years later. As the desert changed to grassland and then to alpine mountains, the vastness of the land provoked a sense of urgency I had never quite felt before. Toronto is often talked about being a very special mission field as people from all nations have gathered here to study, to do business and to live. But who was going to travel multiple days on foot, through the valleys and over the hills to proclaim the good news to nomads?
Not only do nomadic peoples move around with their possessions, but also carry a distinct worldview which can be summarized as: NO t individual, M obility as an asset, values A utonomy and views themselves as D istinct from settled peoples. As we began to scratch the surface of nomadic thinking, I began to question many of the values I had set as default for myself.

One nomad encounter experience especially stands out. The years I had spent in Japan taught me that it was very important to avoid causing inconvenience for others. Yet a dozen of us were invited in spontaneously as we travelled through the countryside. As we sat down on the grass around a rectangular picnic blanket and was served tea and fermented mare's milk, I came to understand that hospitality didn't require meticulous planning, but simply the willingness of the host to set aside time for any guest passing by.
As we spent more time with pastoralist nomads, understanding the relationship between a shepherd and his sheep illustrated my relationship with God more vividly. A young man who often spent his days looking over the sheep of several families shared that trustworthiness is the most important quality in the making of a good shepherd (Psalm 145:13). Similarly, the sheep knew the shepherd and if a stranger walked through a flock of sheep, the sheep would scatter to avoid him (Psalm 23:1; John 10:27). Although graphic and bloody, seeing the slaughtering of a sheep also deepened my understanding of Christ as a sacrifice for my sins (Isaiah 53:7). After seeing many of these things with my own eyes, I was challenged to not only know God's word but to also put my trust and hope in it.
Having spent 40 days living out of a 35L backpack, I returned home questioning my preconception of comfort and fulfillment through material possessions. As I looked at the boxes of things that had been gathering dust in the storage room, my heart sank, ashamed in the way my life was centered around my possessions. I have since begun to donate, sell and throw away many of the things I do not need.
For a diehard football fan, traveling without any internet or television access during a World Cup year was almost unthinkable. I was challenged to lay those desires before God and to seek him first. In his grace, I was not only able to catch the fixtures Japan played in when we stayed in town, but was also able to share in joy of playing with local kids. Although not without pain, as I reflect I praise God for all that he has been teaching me: that I would decrease while he would increase.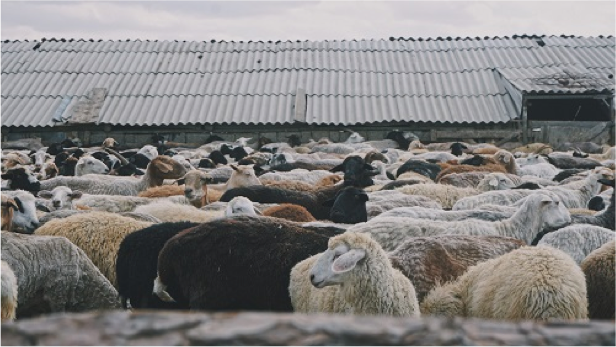 Each passing day feels more and more like waking up from a dream. The details, the people, and the flavors all slowly start to fade away. It is a place that is often overlooked by many. Who would pray for them? And who will go to them? Consider this that 93% of the world's nomadic peoples are unreached. Would you continue to pray with me, that the Lord of the harvest would send out more workers, especially to the nomadic peoples of Central Asia?
Contact SIM if you feel God calling you to go where Christ is least known!